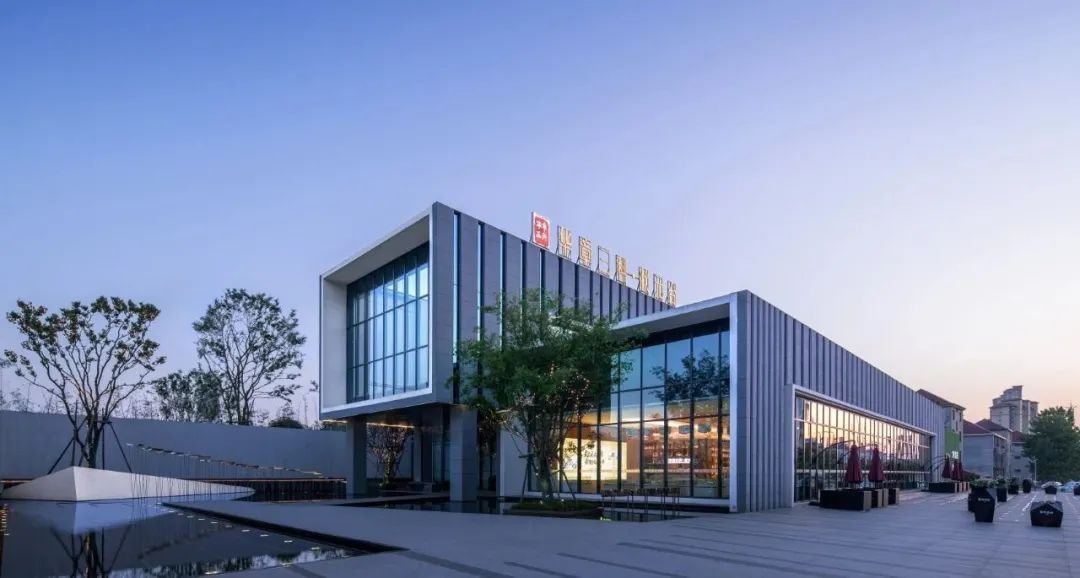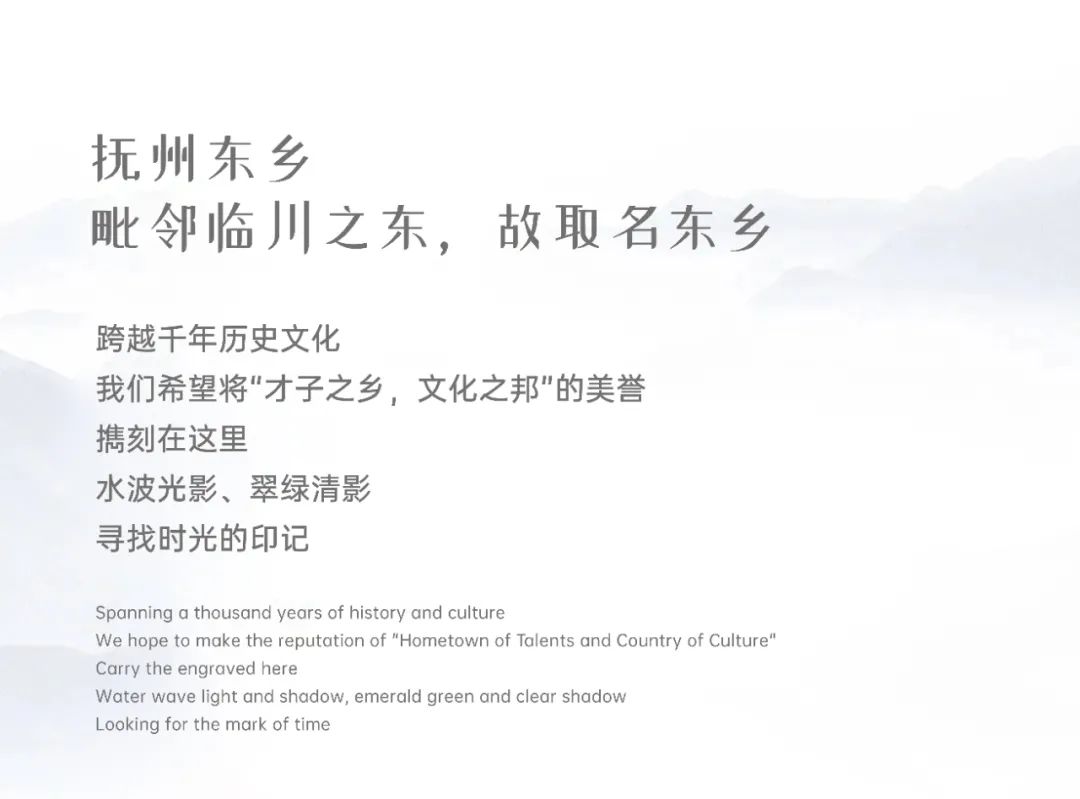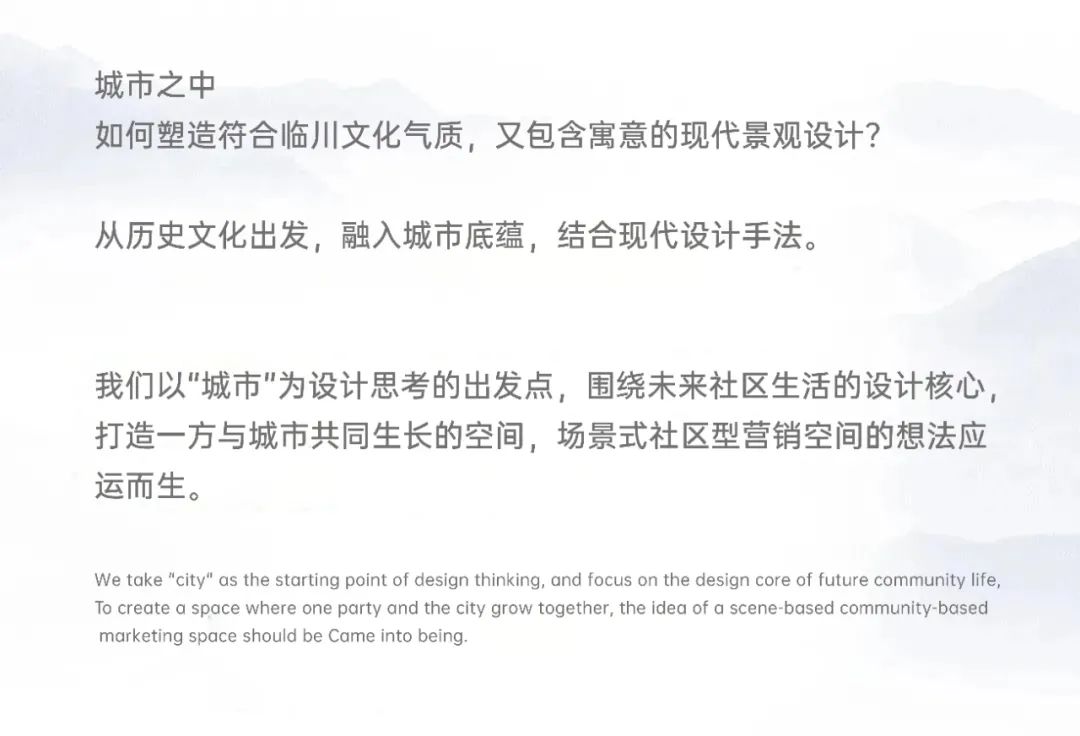 EXPLORING DESIGN PHILOSOPHY
项目位于江西省抚州市东乡区,周边教育资源较好,文化氛围浓厚。
场地位于城市的繁华区位,车水马龙的闹市之中,需要的是让匆忙的城市脚步,缓慢下来,或稍作停留。打造一方与城市共同生长的空间,回馈城市的街角休闲空间。
The project is located in Dongxiang District, Fuzhou City, Jiangxi Province, with good surrounding educational resources and a strong cultural atmosphere.
The venue is located in the bustling area of the city, in the busy city, what is needed is to slow down the pace of the city in a hurry, or stop for a while. Create a space where one party grows together with the city, and give back to the city's street corner leisure space.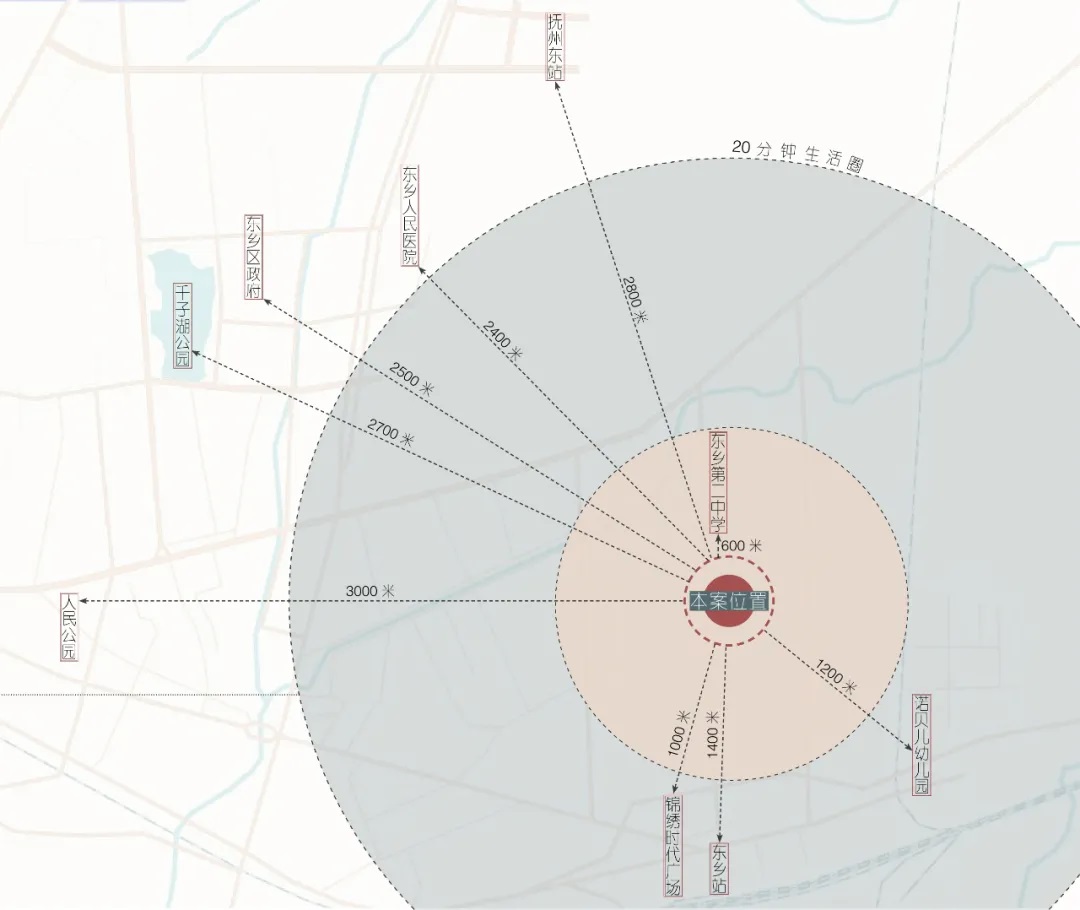 △ 区位图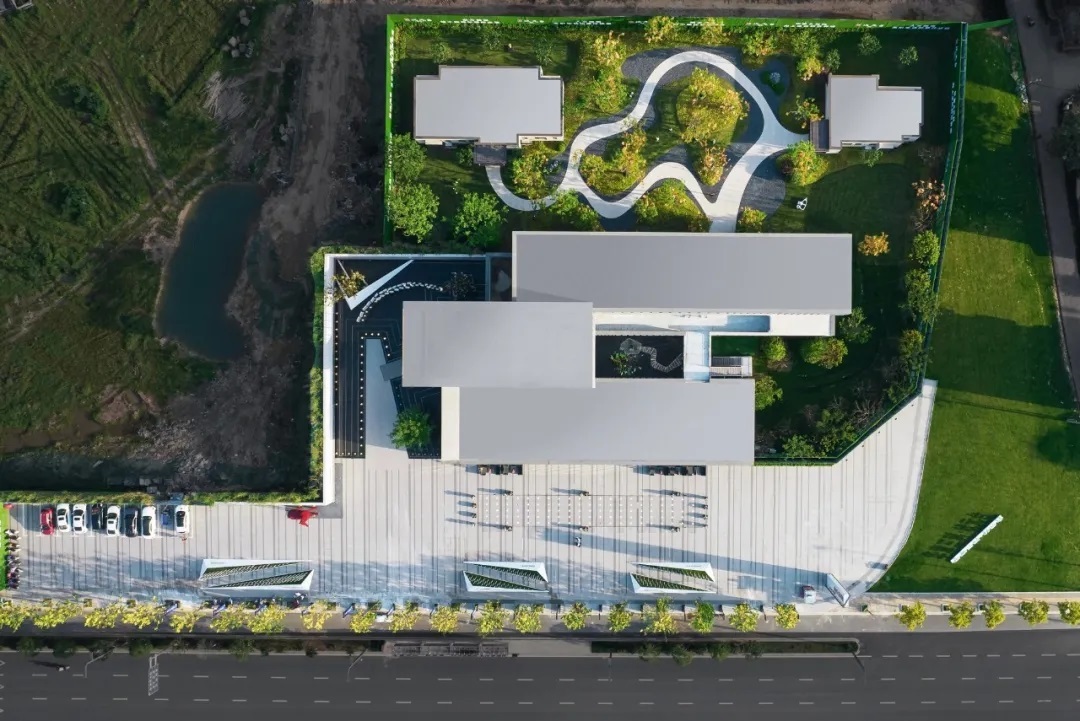 △平面实景图
将前广场作为城市的街角休闲空间,竖条纹地面铺装对应建筑立面,形成立体空间。
通过对空间的分隔、关联,在空间基底中完成景观动线的组织,在柔化的空间形成焦点;
而
元素的融入则使得景观空间结构得以显现。
The front square is used as a leisure space on the corner of the city, and the vertical striped ground pavement corresponds to the building facade to form a three-dimensional space.
Through the separation and association of the space, the organization of the landscape movement is completed in the space base, and the focal point is formed in the soft space; and the integration of landscape elements makes the landscape spatial structure appear.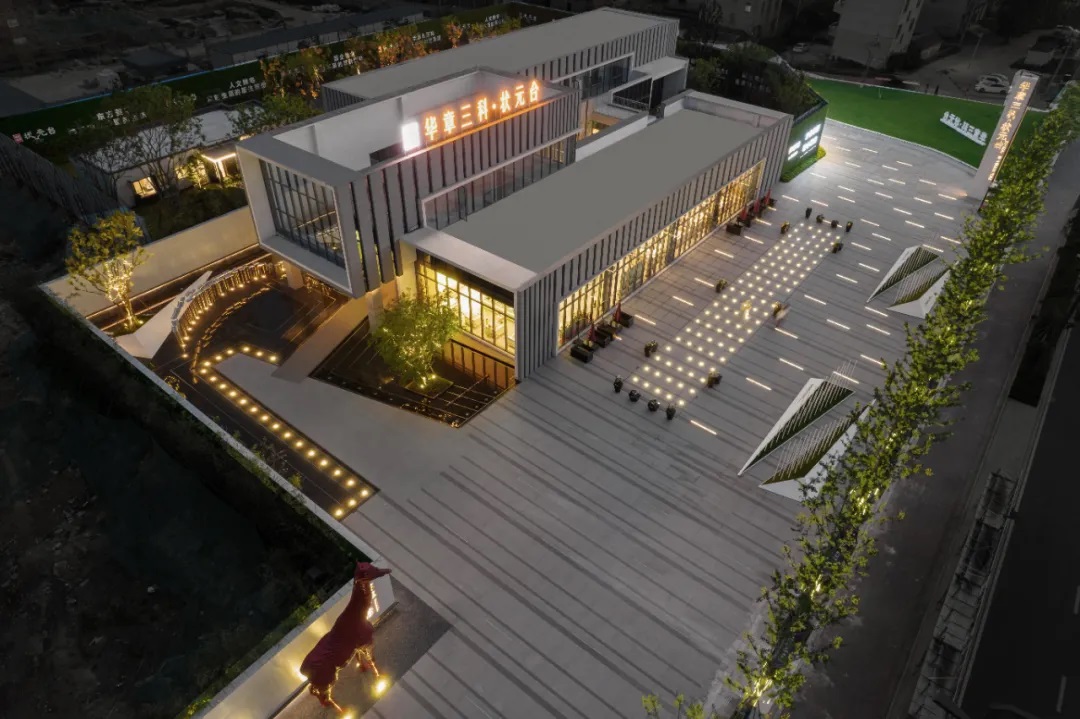 △鸟瞰图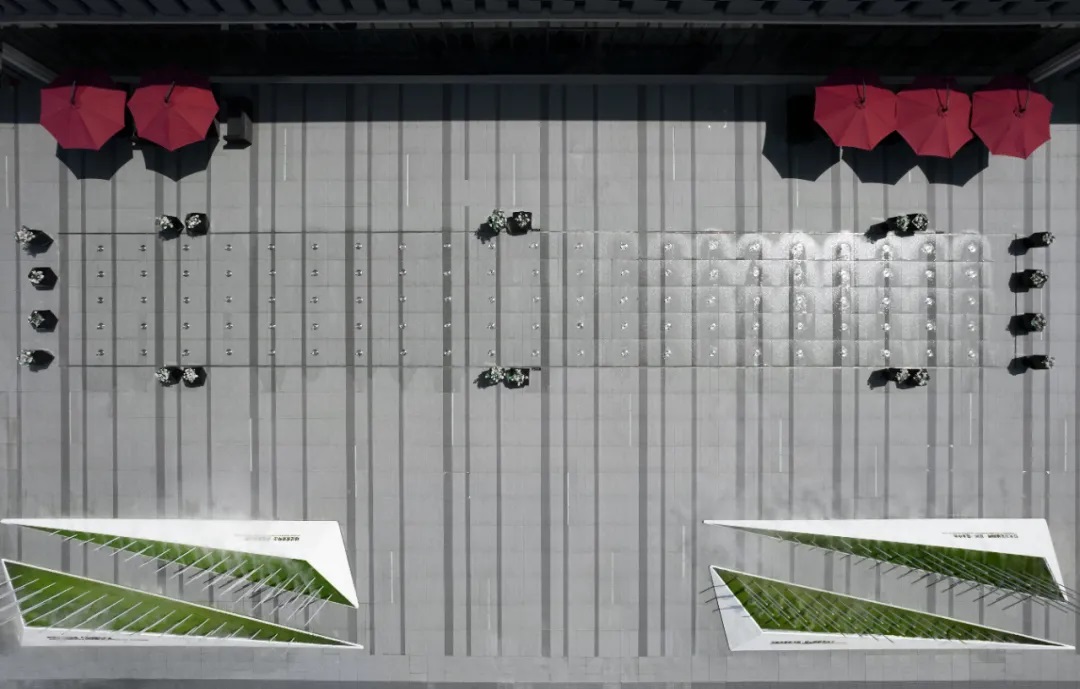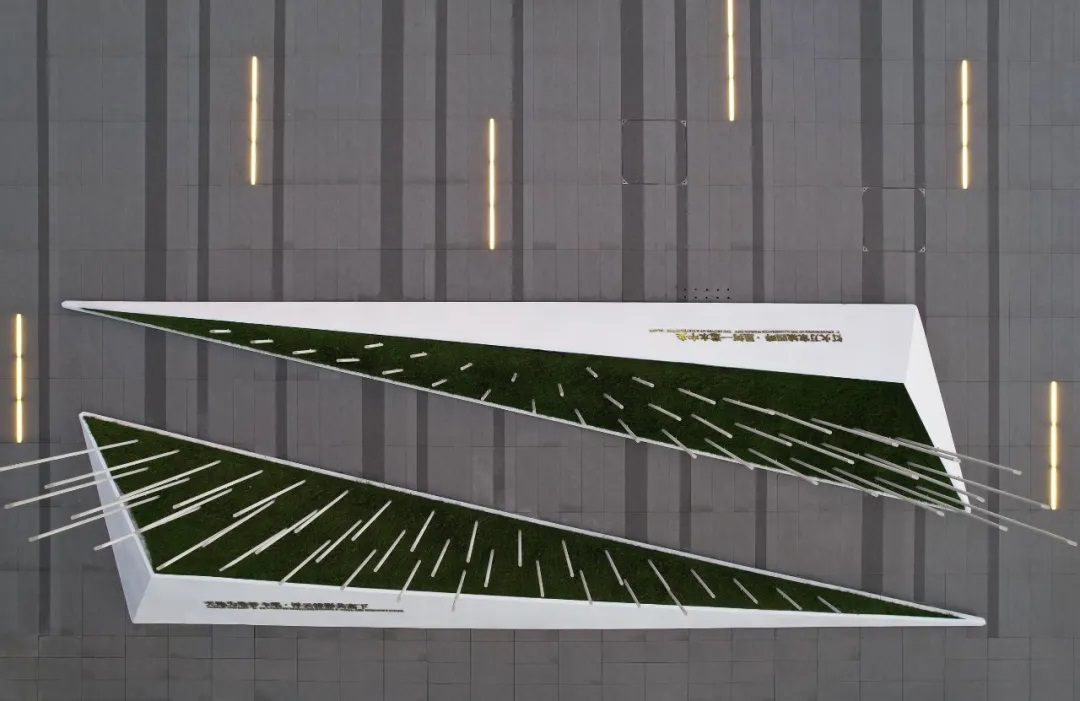 映入眼帘的入口主视觉,皎白如月光。通过流动水面搭配一棵点景树形成形象面,两侧则通过序列变化来丰富形象面细节,避免过于呆板,同时也带引导效果,自然的过渡到两侧的区域。
The main vision at the entrance is as white as moonlight. The flowing water surface is matched with a point scene tree to form the image surface, and the sequence changes on both sides are used to enrich the image surface details to avoid being too dull. At the same time, it also has a guiding effect, which naturally transitions to the areas on both sides.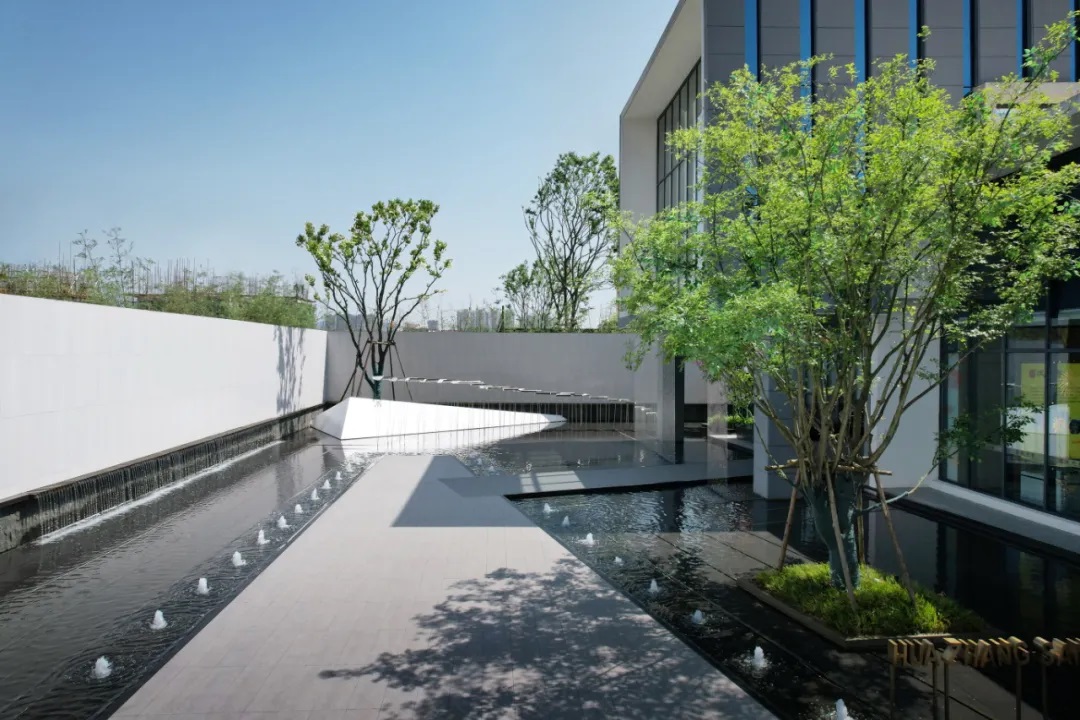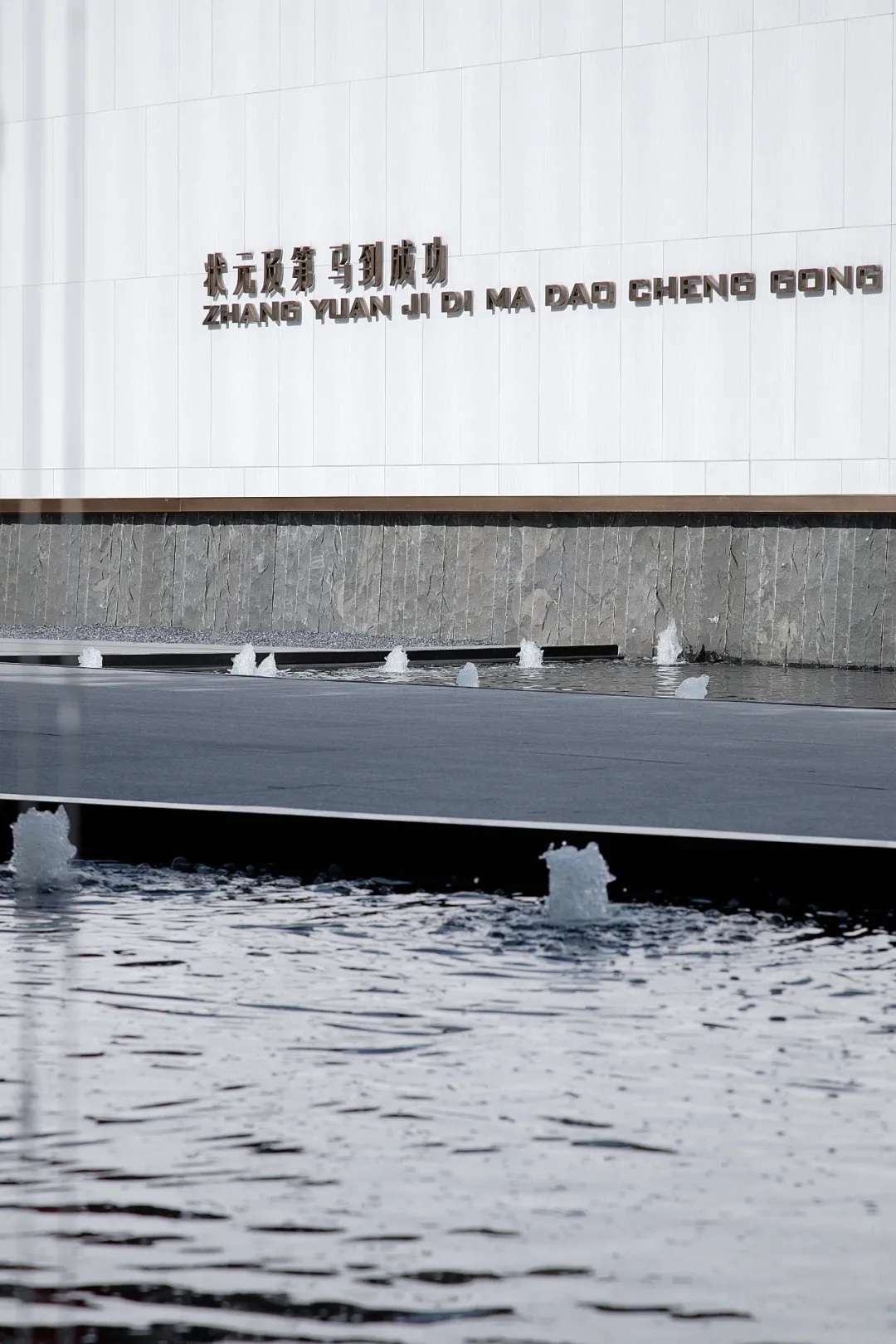 售楼部入口,通过延续线条效果搭配突泉形成对景。方形步道与建筑的交接关系与入口相呼应,成为串联两个入口的桥梁。跌水处搭配一棵孤树与艺术雕塑形成场景感,削弱了转角处的冲击感。
At the entrance of the sales department, the continuous line effect is matched with the convex spring to form the opposite scene. The transfer relationship between the square walkway and the building echoes the entrance, becoming a bridge connecting the two entrances. A lone tree and an artistic sculpture form a sense of scene at the drop, weakening the sense of impact at the corner.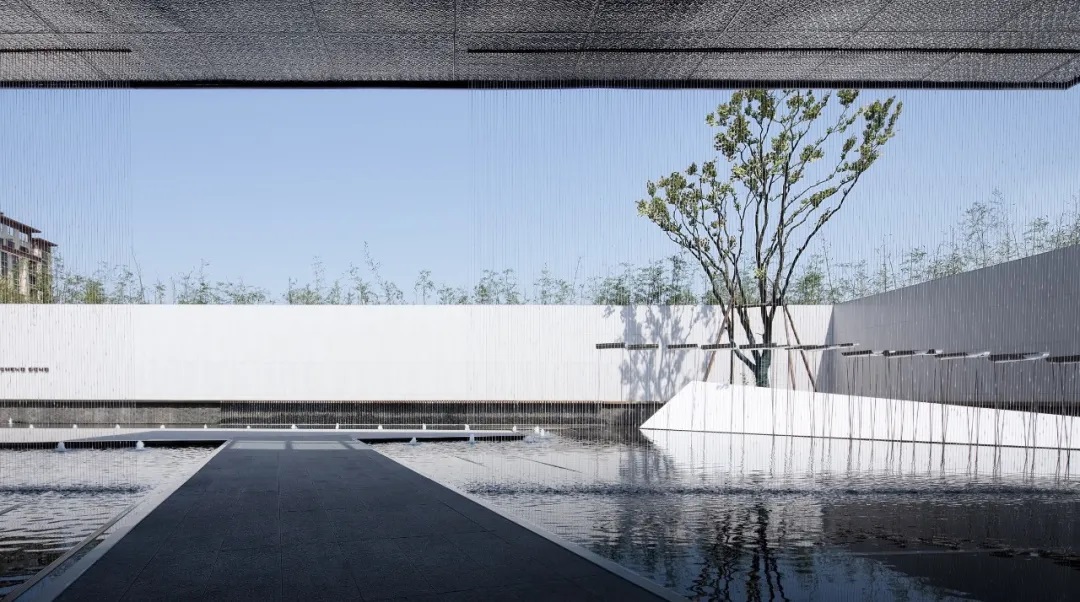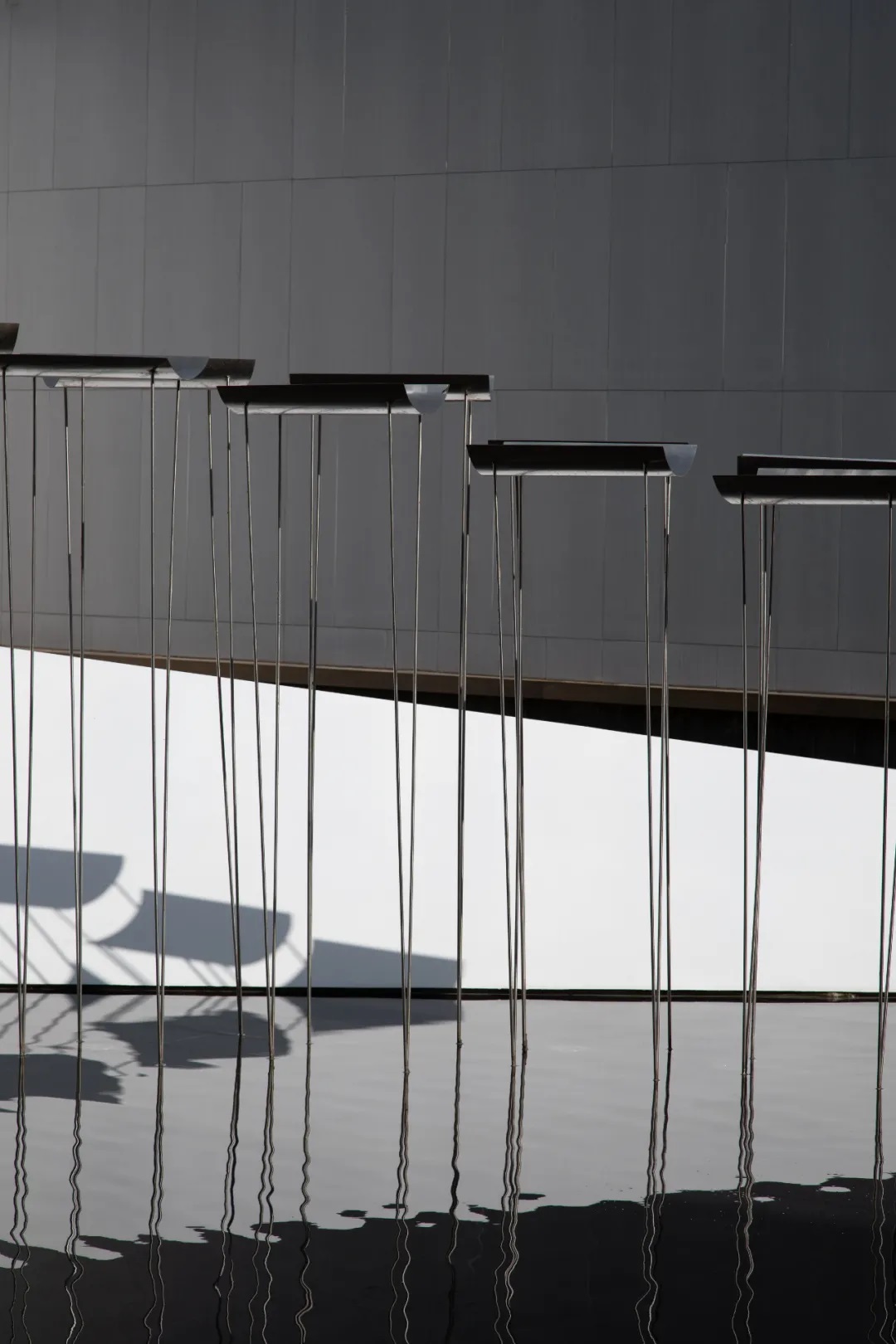 建筑中庭,通过蜿蜒石板小路,形成洽谈、休闲的私密空间。
The atrium of the building, through the winding stone path, forms a unique and private space for negotiation and leisure.
Appreciate one stone, onegrass, and one tree, and enjoy the comfortable life of Zen.